Welcome to SARAH EK MUSE at STUDIO 12
Express yourself with dynamic, nature inspired, sculptural art, created for passion driven people like you who treasure distinctive, collectible adornment for your body, home and workplace.

One-of-a-Kind, Custom Design and Limited Edition Jewelry
Custom, One-of-a-Kind Hand Formed In-Relief Architectural Tiles
INSIDE STUDIO 12
Take an Intimate Journey Inside my Studio with Daytime Blue Ridge.

"It feels like a birthday when one gets to open a beautiful necklace made especially for them. It's a work of art, you can't get better than this. I will wear this until I'm dead and then I will give it to my daughter, so it will be an heirloom." -Heath L

Sarah listens deeply, soulfully contemplates and thoughtfully creates pieces which carry the heartbeat of the person for whom it is intended. -Anna B


Sarah's work is both inspired by nature and forged from it... Her designs trapeze walk between sculpture and accessory, sometimes defying gravity with their swirls and motion. -Christina Nifong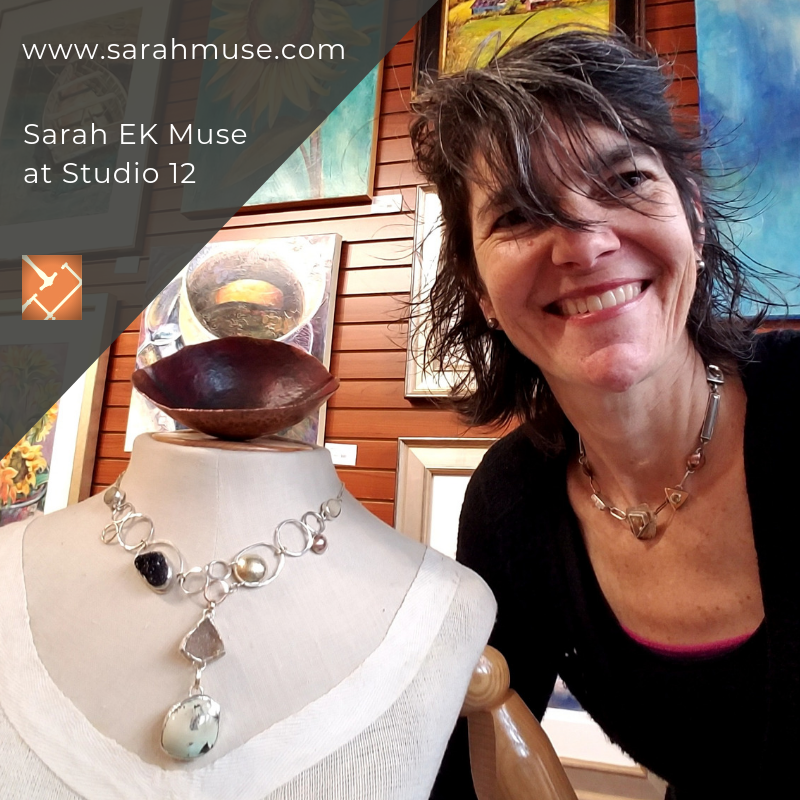 Organic shapes and forms are deeply rooted within us, sparking raw emotions and discovery of our inner selves.
I seek to embrace these natural shapes, forms, patterns and textures, nurturing curiosity and desire while blending it beautifully with quality and style.
Find Out More
For insider news, exclusives, special invitations and first access to new work.