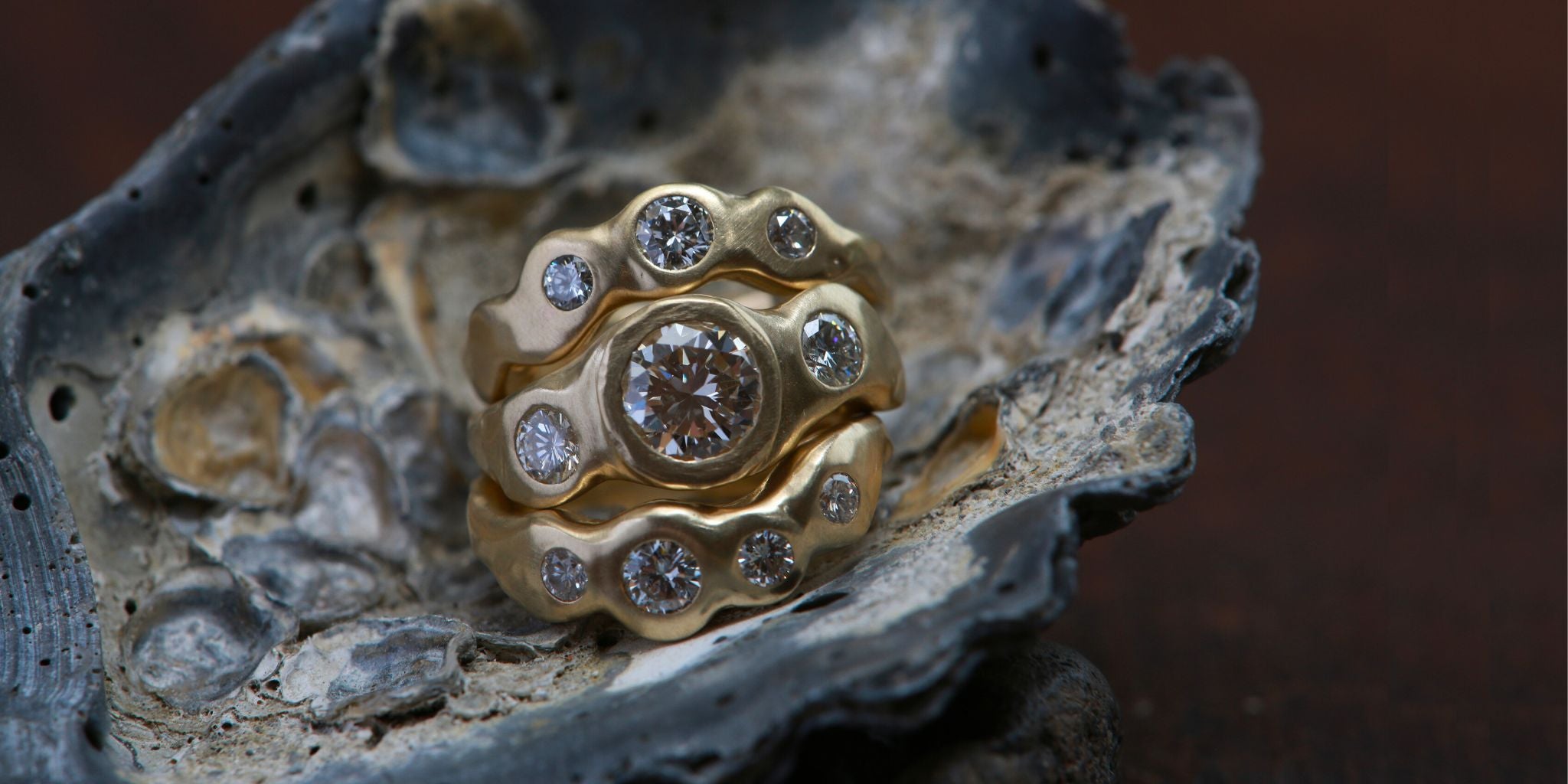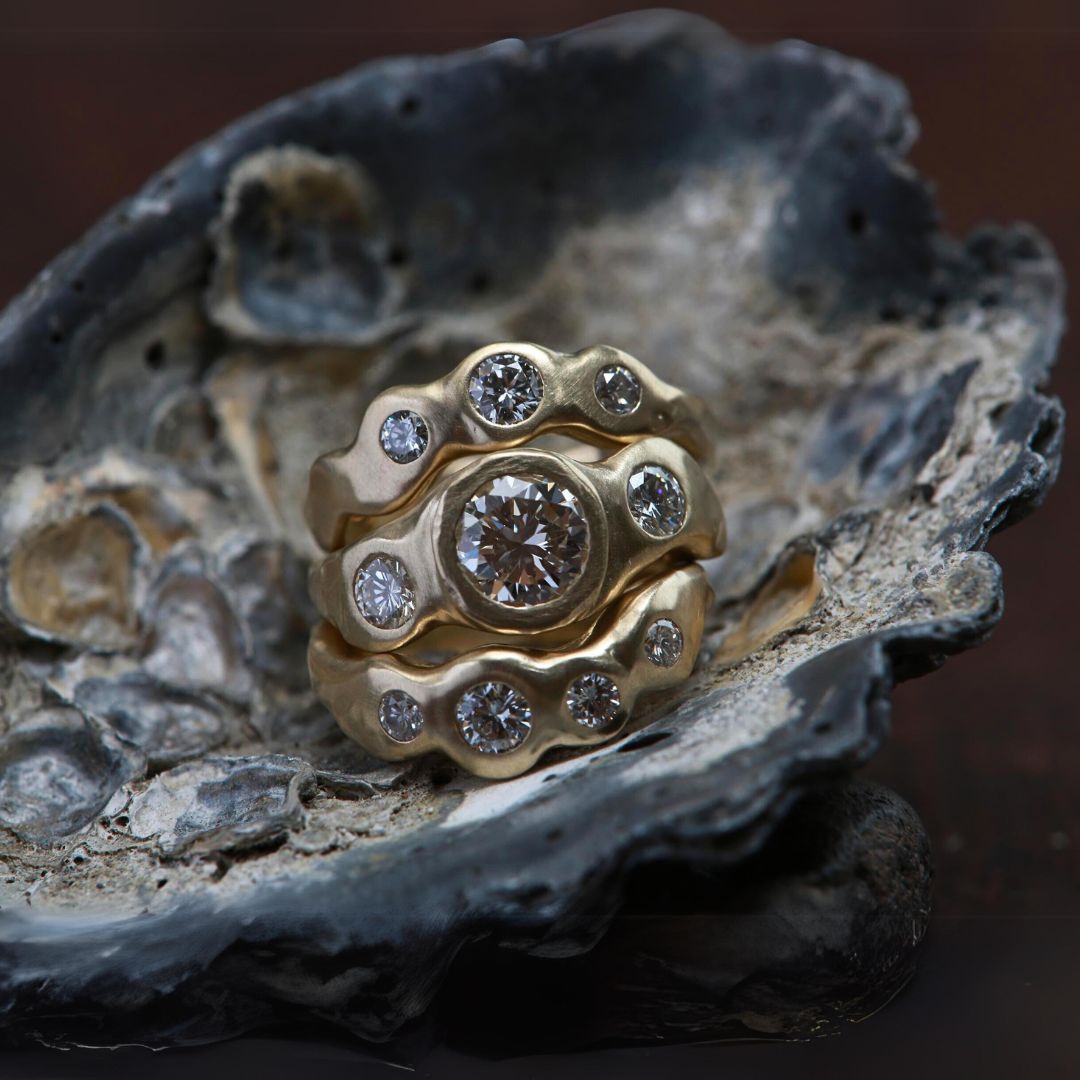 Jewelry That's Distinctively You
Proud to Announce
The editors of Garden & Gun Magazine and distinguished judge, Gogo Ferguson, have chosen the Honey Drip Collection Rings for the 2023 Made in the South Awards!
Ready to create your own illuminating stack?
MAKE IT BESPOKE
My bespoke jewelry is meticulously crafted to transform your story into an exceptional artistic vision with symbolism and sentiment that's unique to you.

Whether it's your forever wedding set, re-envisioning your family jewels or celebrating a special occasion, our bespoke jewels are intended to honor you and your milestones!

Discover Bespoke Design
CONCIERGE BESPOKE GIFT PACKAGES
Jewelry is Personal
... And Your Experience Should Be Too
Working directly with Sarah to create your bespoke jewel is not only about the exceptionally crafted Jewelry, it's a Holistic experience, a personal Bespoke Jewelry Journey.
From insightful conversations to sketches and fittings, your journey is a one-of-a-kind concierge experience evolving into a meaningful modern heirloom that will be cherished for generations to come.
Start Your Bespoke Jewelry Journey here...
★★★★★

"It feels like a birthday when one gets to receive a beautiful necklace made especially for them by Sarah. It's a work of art! You can't get better than this. I will wear my necklace until I'm dead and then I will give it to my daughter, becoming a new heirloom."


Heath L.
★★★★★

"Sarah listens deeply, soulfully contemplates and thoughtfully creates pieces which carry the heartbeat of the person for whom it is intended."

Anna B.
★★★★★

"Sarah skillfully guided me through the process of turning a random assortment of family pieces of jewelry into a unified and exquisite pendant that I will treasure forever."

-Kate E.
An Artist's Eye
Sarah weaves intricate tales of style and emotion into her exquisite bespoke jewels. With a keen eye for detail and an unwavering commitment to craftsmanship, her artistic vision intertwines seamlessly with your personal narrative, transforming it into a wearable work of art that radiates your individuality.
IN THE PRESS