Be a Gift Giving Hero for the Holidays
The Ultimate Concierge Adventure Awaits
When the occasion calls for the ultimate gift.
Dive into a unique concierge experience that goes beyond jewelry, intertwining a creative and interactive bespoke jewelry journey with a guided tour of the Star City of the South, and a two night stay at our private mountainside cabin that's stocked with everything you need to relax and celebrate your special occasion.
From the jewelry's conceptualization to its stunning completion, all whilst immersing yourself in the Star City experience.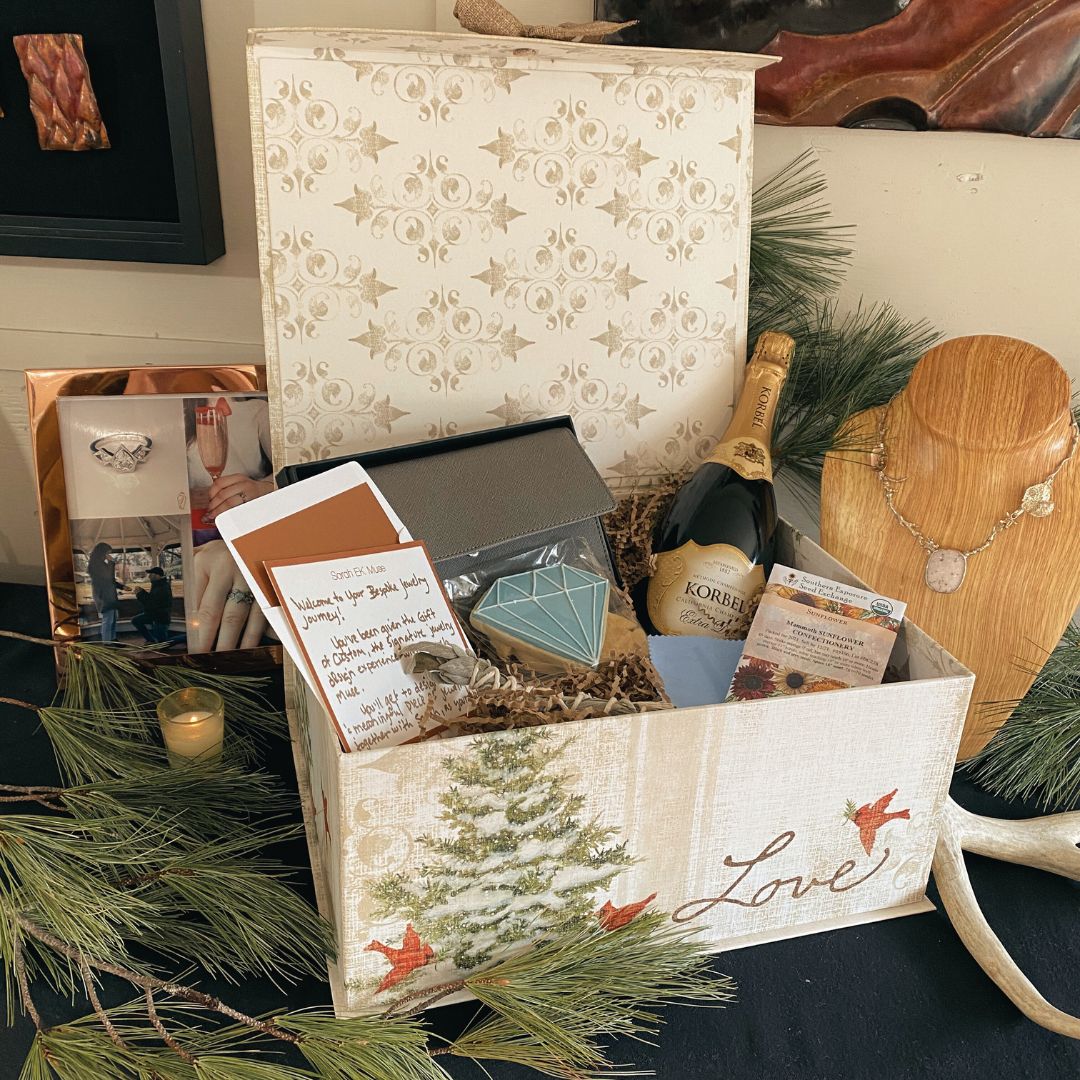 Star City Package Itinerary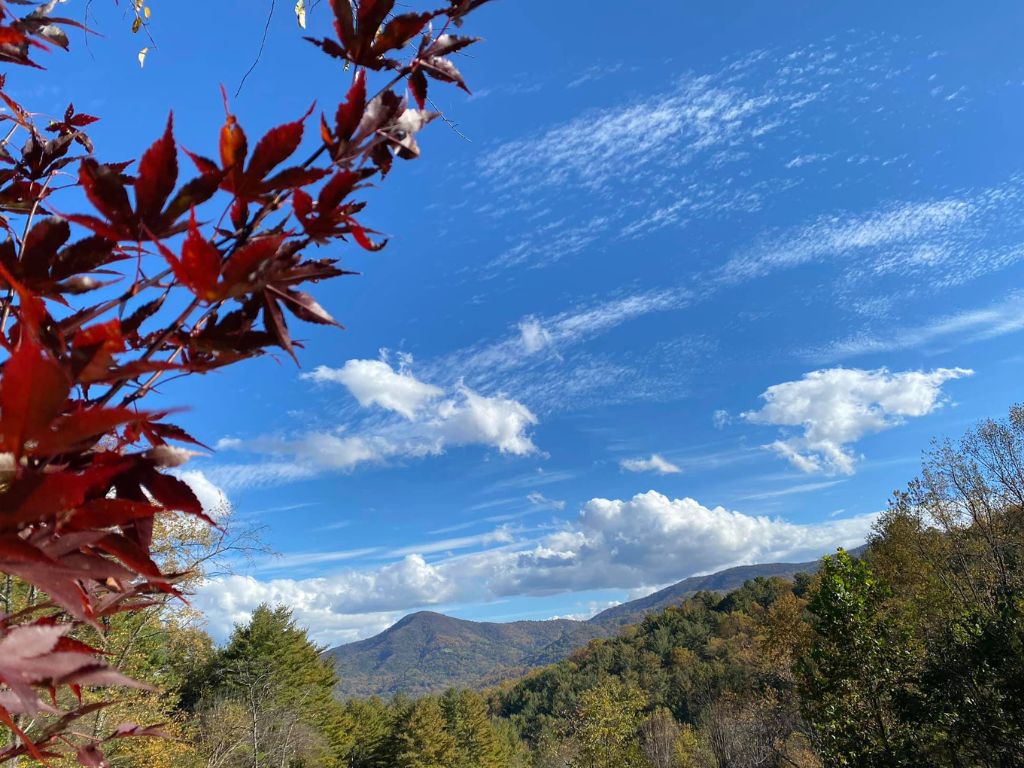 Day One
Welcome to our cozy cabin, prepped with Muse Margaritas, fresh flowers, local goodies, and Sarah's signature chocolate chip cookies. Settle in, relax and enjoy the views.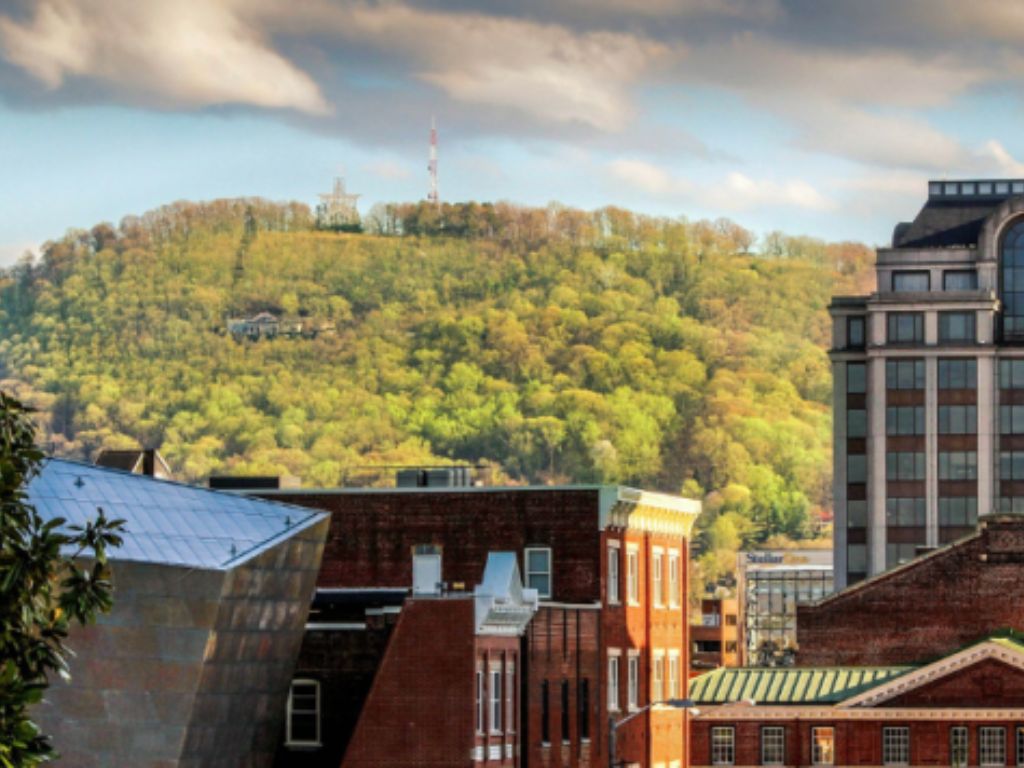 Day Two
Join Sarah in her studio for your personal design consultation. Then tour Historic Downtown Roanoke including lunch, museums, galleries, shops, then dinner at a local restaurant, and of course a visit to the Mill Mountain Star.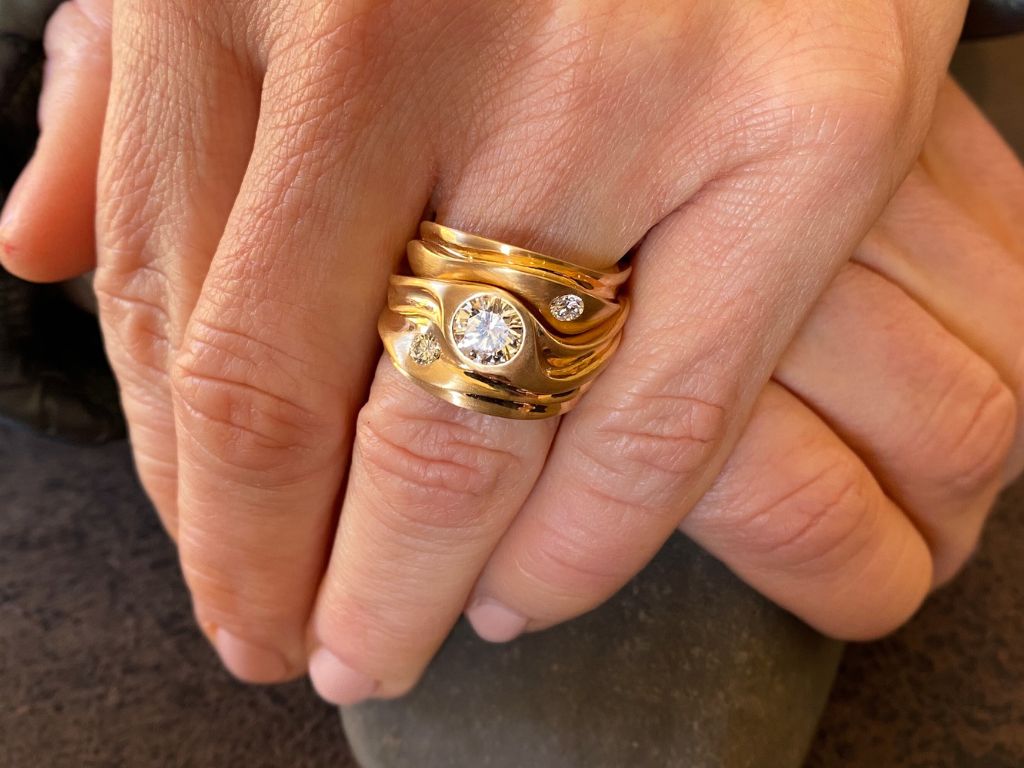 Day Three
A serene morning at the cabin, with a continental breakfast, followed by any additional questions and a heartfelt farewell, until your scheduled fittings, then the big reveal of you new bespoke jewel.
Wishing for the Star City Package?
Yearning for this adventure yourself? Let me know that you're interested in the Star City Package and I'm happy to drop your loved one a hint.
What Should You Bring to Your Consultation?
During your consultation, you'll get my undivided attention as we begin your unique Bespoke Jewelry Design Journey. We'll get to know each other and discuss all of the possibilities for your exclusive gift.  
If you have unworn or sentimental jewels you'd like to incorporate into your new piece, bring them along, or… I will procure the perfect, ethically sourced (when possible) gold, diamonds and gemstones for you. We'll discuss options and tailor everything to fit your desires.
The Enduring Gift
Two-Night Stay for Two
Complete Bespoke Jewelry Design
Day of Touring Roanoke with Sarah
Commemorative Book with Photos and Sketches
Comprehensive Jewelry Appraisal
Certificate of Authentication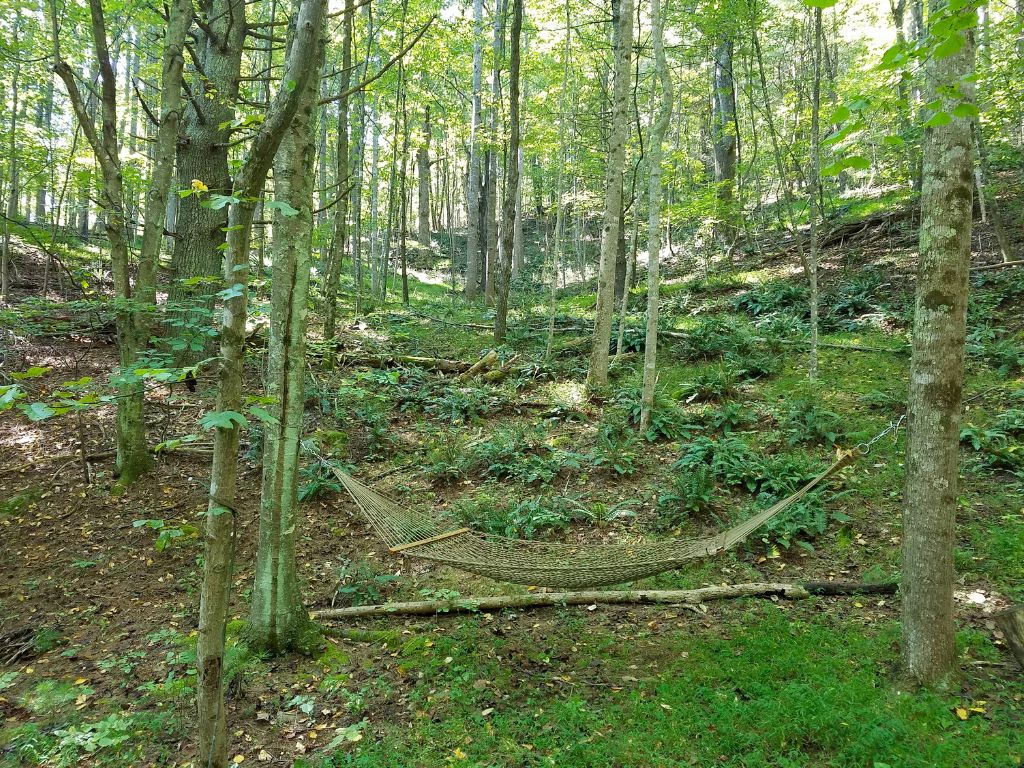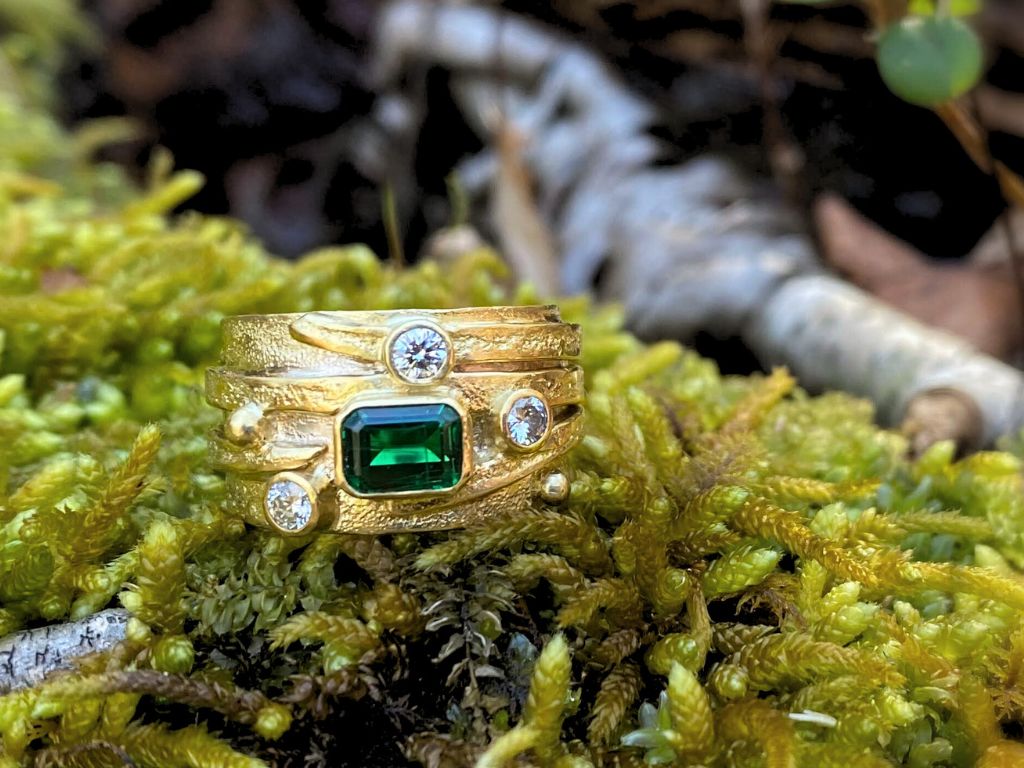 Ready to Be the Holiday Hero?
The Star City Gift Package is available for bespoke designs over $15,000.00.
THE CABIN AT NOON: YOUR SANCTUARY
Comfy, one-bedroom cabin is the perfect getaway. Settled on our mountainside homestead, lovingly named 'noon' and protected by the Blue Ridge Land Conservancy. It's minutes from downtown Roanoke's arts and cultural amenities, local wineries, breweries, the AT, the BR Parkway and many hiking trails, only a few steps away from my private studio.
Spend time with nature. Breathe in scenic mountain views, rest in the hammock by the creek, relax on the patio with your coffee, have a warm fire in the indoor wood stove or in the outdoor fire pit enjoying the night sky.