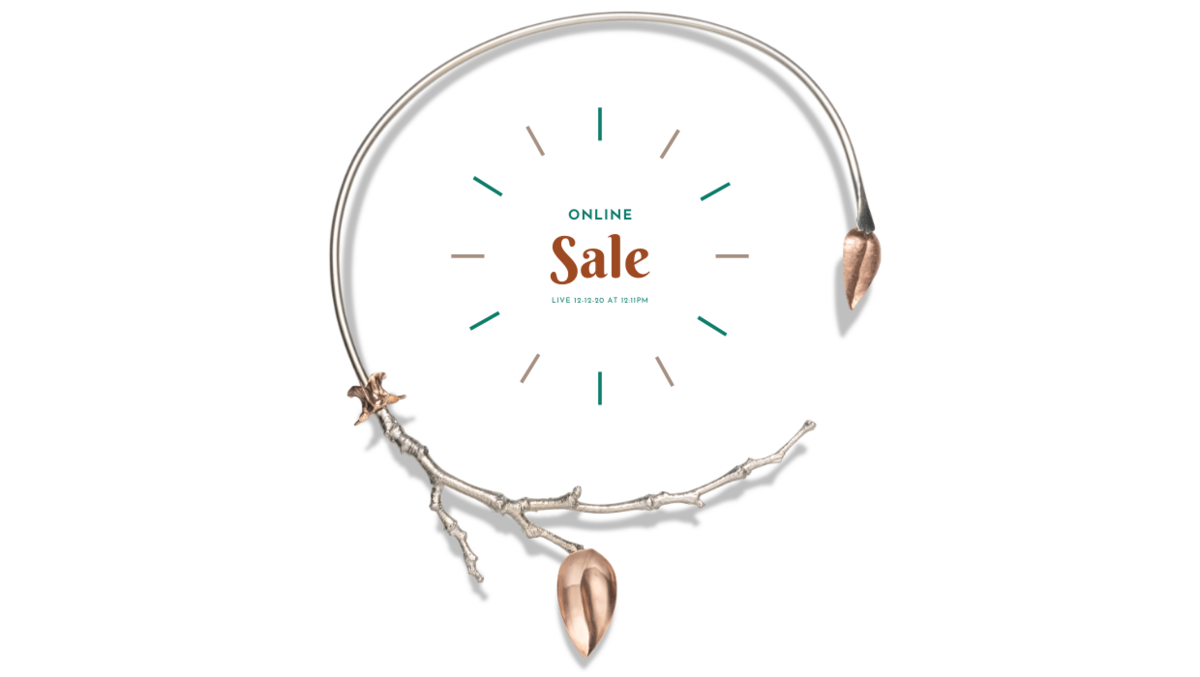 Sticks and Stones and Bones Jewelry Collection

Holiday Pop-Up Sale
12% Off
Friday, Dec 11 (12:11pm) - Sunday, Dec 13 (12:11pm)
Eighty years old only comes once in life and so does this sale... So, I thought this would be a great way to celebrate my Daddy's 80th Birthday and to end the year with joy for your holiday gift giving.
Sale goes LIVE Friday, December 11th at 12:11pm
48 hours Only!
These beautiful select pieces are the last, one-of-a-kind sterling silver pieces, plus a few gold, from my Sticks & Stones & Bones collection. They will make an awesome new addition to you or your loved one's jewelry collection, while helping me make room for new gold pieces coming in 2021.
In order to receive your 12% off, use discount code: PAPS-BDAY-2020 at checkout.

And, in honor of my Daddy, 11% of all sale proceeds will go to a local food bank that is close to his heart.
I'm super excited to be offering this sale to you for the gift giving season
and celebrate a handmade holiday with all of you!
This Sale is good on In-stock SSB pieces only.


If you are local, pick-up is available, please click pickup at checkout.
Shipping is free in the US and packages will be sent out on Monday, Dec 14.
_ _ _ _ _ _ _ _ _ _
For the adventurer, each piece in the Sticks & Stones & Bones Collection is thoughtfully designed around treasures discovered on our homestead in the beautiful Blue Ridge Mountains and crafted by hand using the finest sustainably sourced materials, giving a sense of elegantly defined purpose that only the most confident are prepared to wear with strength and fortitude.
For insider news, exclusives, special invitations and first access to new work.