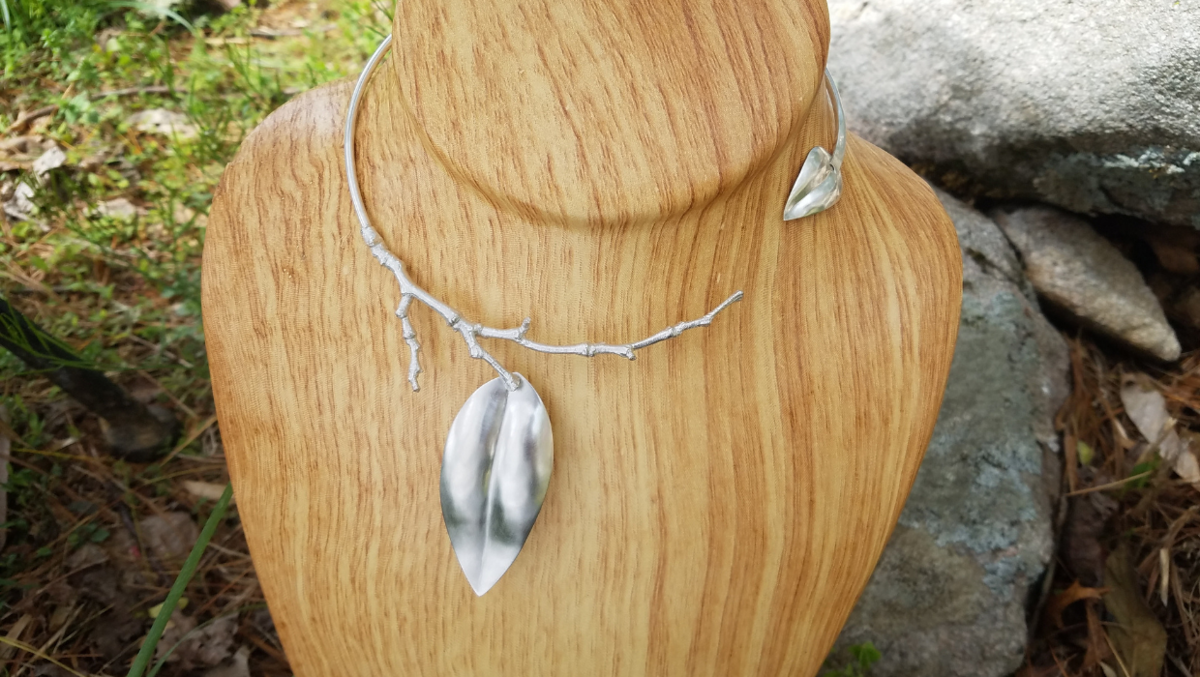 Sticks and Stones and Bones Jewelry Collection
Sticks and Stones May Break My Bones, but Words Will Never Hurt Me.

Do you wish you had secret armor you could put on to give you a sense of purpose?
An Amulet of Power or just a beautiful piece of jewelry that connects and grounds you?

Now you can wrap yourself in strength by wearing my Sticks & Stones & Bones Jewelry Collection.
Inspired by nature's vitality, fortitude and prowess, embrace the bounty that Mother Nature possesses and face anything when wearing this quality crafted jewelry from my limited edition collection.
NEW Pieces To be added in February 2020
This new collection incorporates treasures I've assembled from my hikes around our magical mountainside homestead in the Blue Ridge Mountains. The twigs and bones (snake vertebrae) discovered along the way were hand-picked, cleaned, molded and cast in Sterling Silver and 14K Yellow and Rose Gold to bring the truest form of expression to the collection. The varying degrees of stones and gems and additional silver and gold components have been built or formed by hand to compliment each unique piece.
Be emboldened to find your voice, to give you courage while enhancing your style with the gracefulness of my new jewelry collection. Each piece is thoughtfully handcrafted using the highest quality, sustainably sourced materials, fulfilling purpose and strength, elegantly defining and lifting you up to be all that you can be.

And, behind it all is a Secret Empowering Word that I personally inscribe onto the back of each piece or include a personalized card with this special word allowing you to be uniquely you with confidence and grace, knowing you are an exquisite force to be reckoned with.
For insider news, exclusives, special invitations and first access to new work.