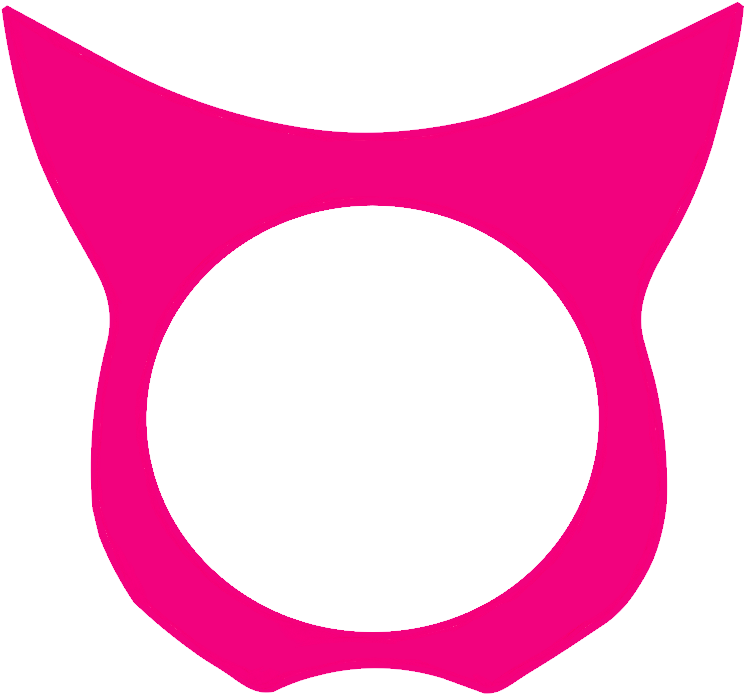 Let Your Strength and Passion Shine while Standing Up for Your Rights
Unite in Solidarity wearing a fierce, stylish PussyHat Ring designed and handcrafted by a woman, mom, advocate and a female artisan entrepreneur. "I knew I had to create a solid statement piece that represented Persistence, Strength and Passion, an Heirloom, a Symbol of the Times, while helping Make a Difference." ~Sarah
Pull off your gloves, reveal your PussyHat Ring and affect measurable change. Whether you are marching, rallying, calling or writing, be empowered, do it with style and make your voice heard!
100% of net profits will be donated to these actionable organizations dear to my heart:
Artisans Center of Virginia, Planned Parenthood South Atlantic.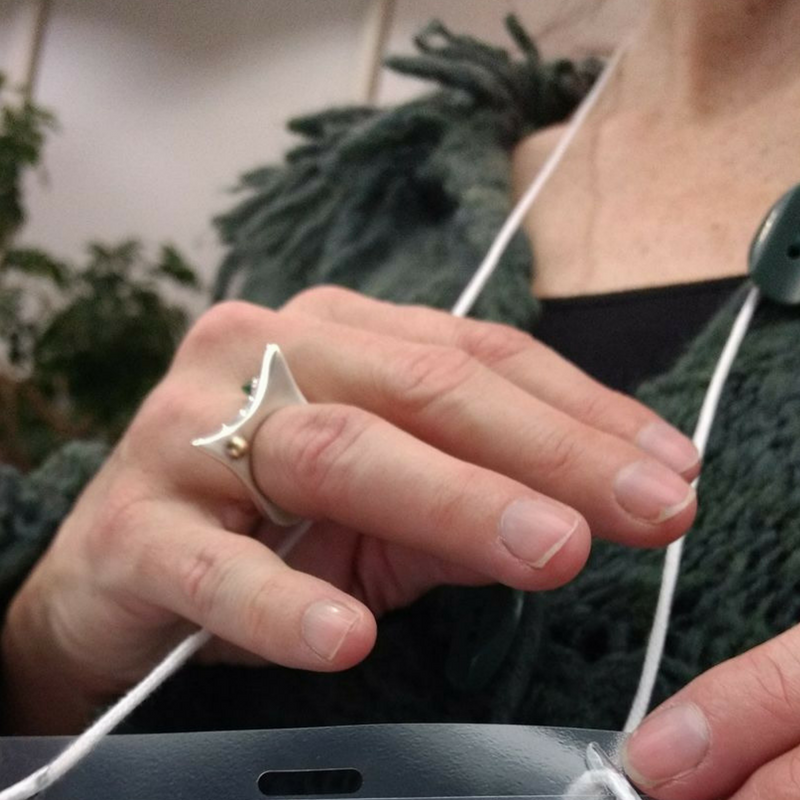 About the PussyHat Ring: Inspired by the grassroots PussyHat movement and the pink hand-knit hats worn in solidarity during the January Women's March, I was in my studio with client friends when we were looking at a line-up of silver rings I had laid out to polish, when, what seemed like a beacon of light shown down on one ring in particular. One of them said, "That looks like a PussyHat Ring!" And, OMG, it did!
The original ring (shown above), which I designed several years ago for my 'Danger' series, was created as a stylish accessory and alternative self-defense weapon. Being a volunteer and advocate for the arts and women's rights for most of my life, I knew I had to create a bold statement piece that represented Strength, Persistence and Passion, Resistance, an Heirloom, a Symbol of the Times, while helping Make a Difference. My new PussyHat Ring, exemplifies this vision.
It truly is my ode to the contemporary Women's Rights movement with it's bold form and stylish shape and design… a Symbol of Solidarity.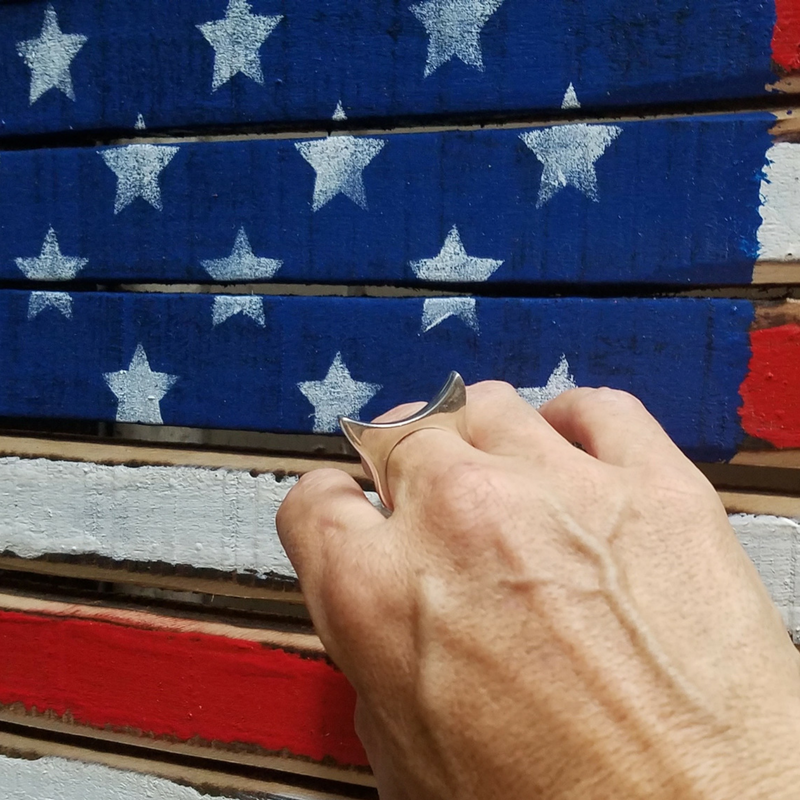 Wear Your Ring in Solidarity
Be Empowered, Passionate and Strong Everyday, standing up for your rights and championing the causes you believe in while wearing a solid reflective statement piece designed and handcrafted by a woman, a mom, a homesteader, an advocate and a female artisan entrepreneur.
Wear Your Ring in Solidarity and Let Your Strength and Passion Shine!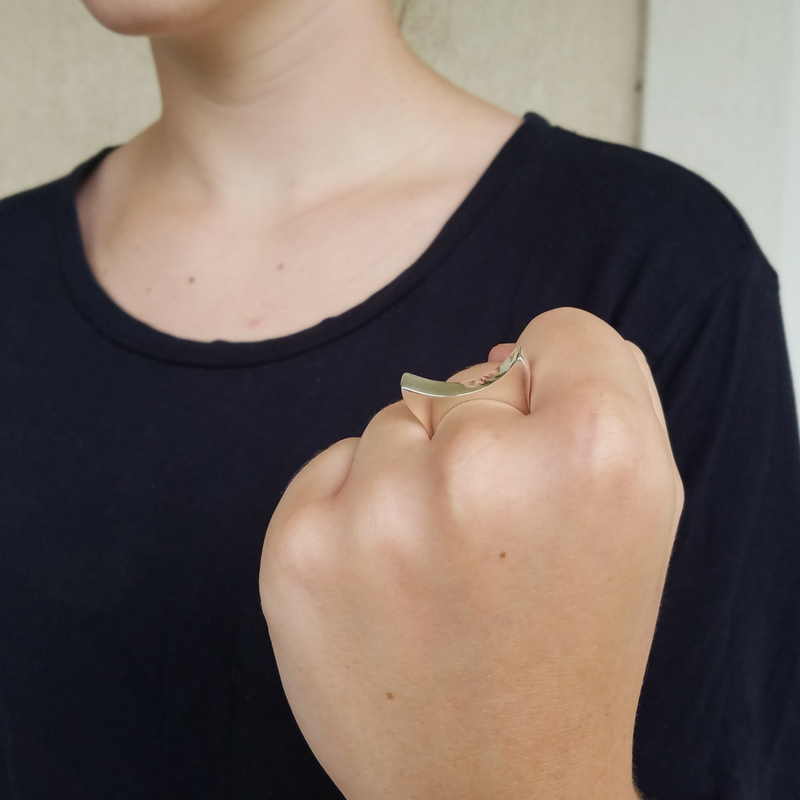 Are you a PussyHat CAT? Let's (Create Action Together) while wearing our PussyHat Rings by building on our human connections to deliberately and collaboratively affect measurable change. This is my commitment for the PussyHat Ring. For every PussyHat Ring you purchase, 100% of the net profits will be donated to these actionable organizations dear to my heart:
For insider news, exclusives, special invitations and first access to new work.