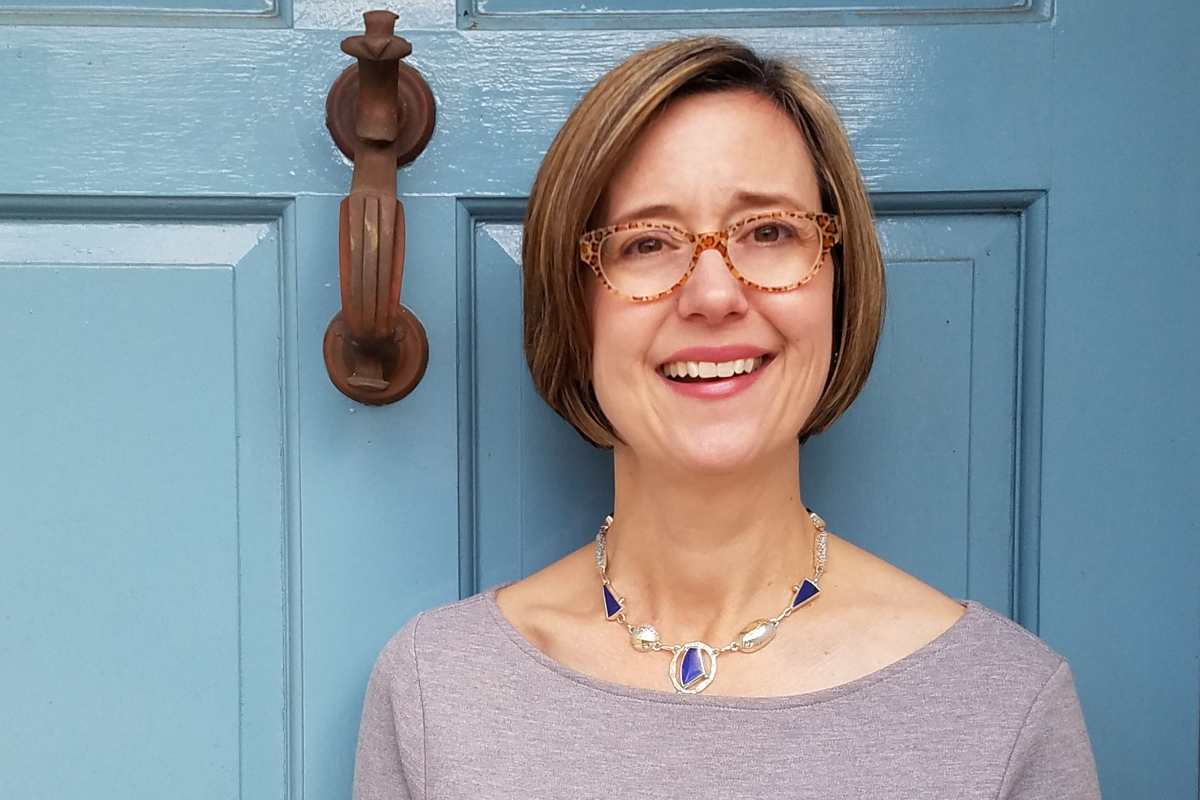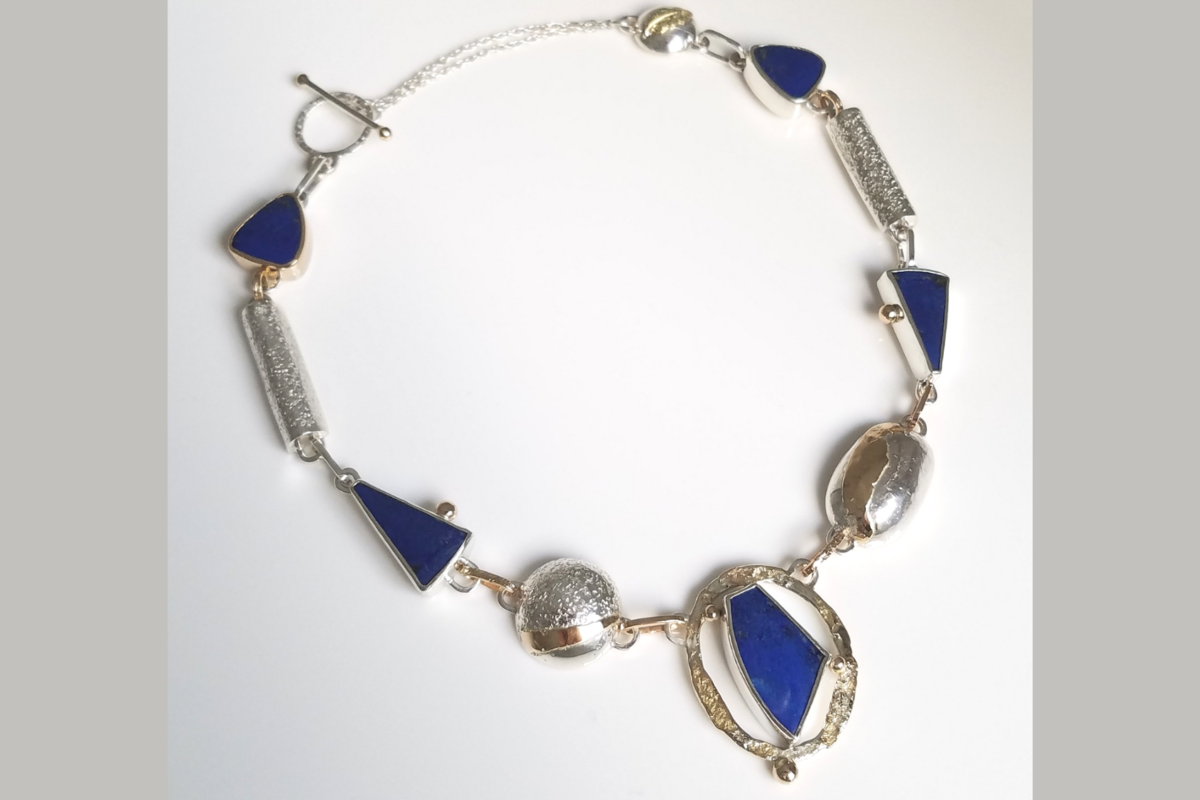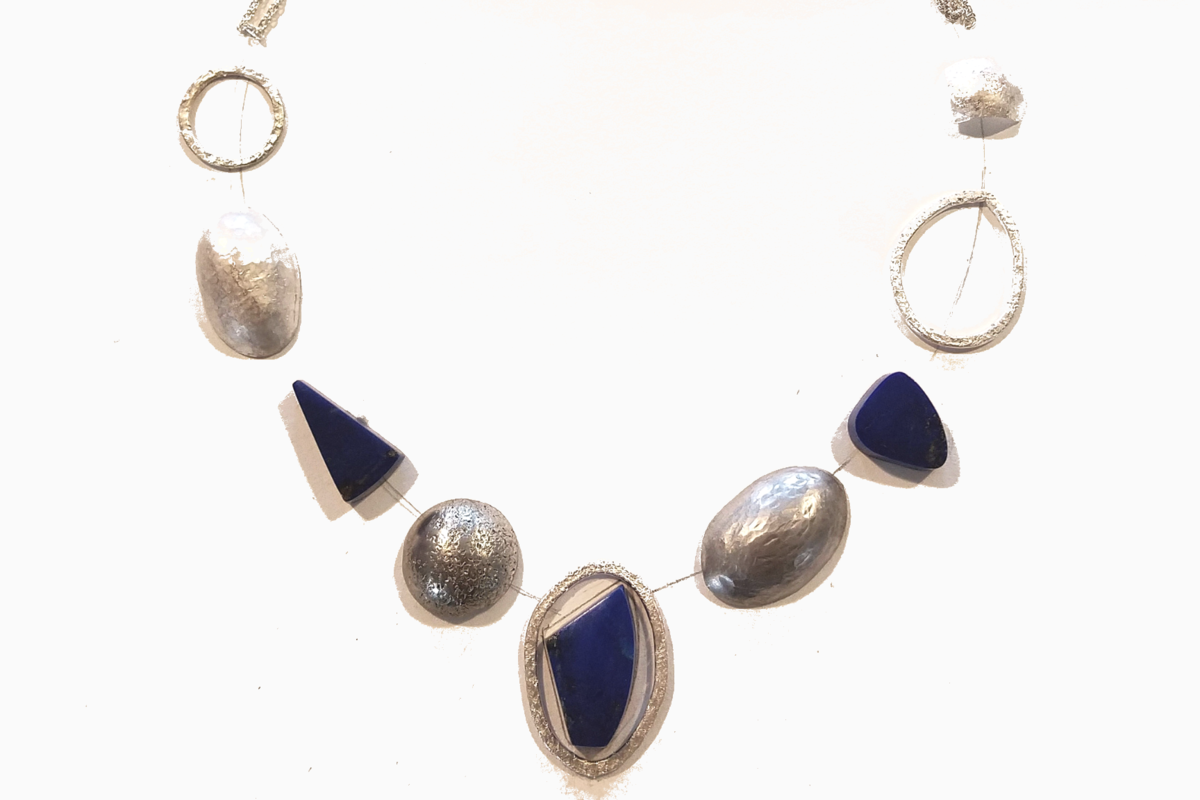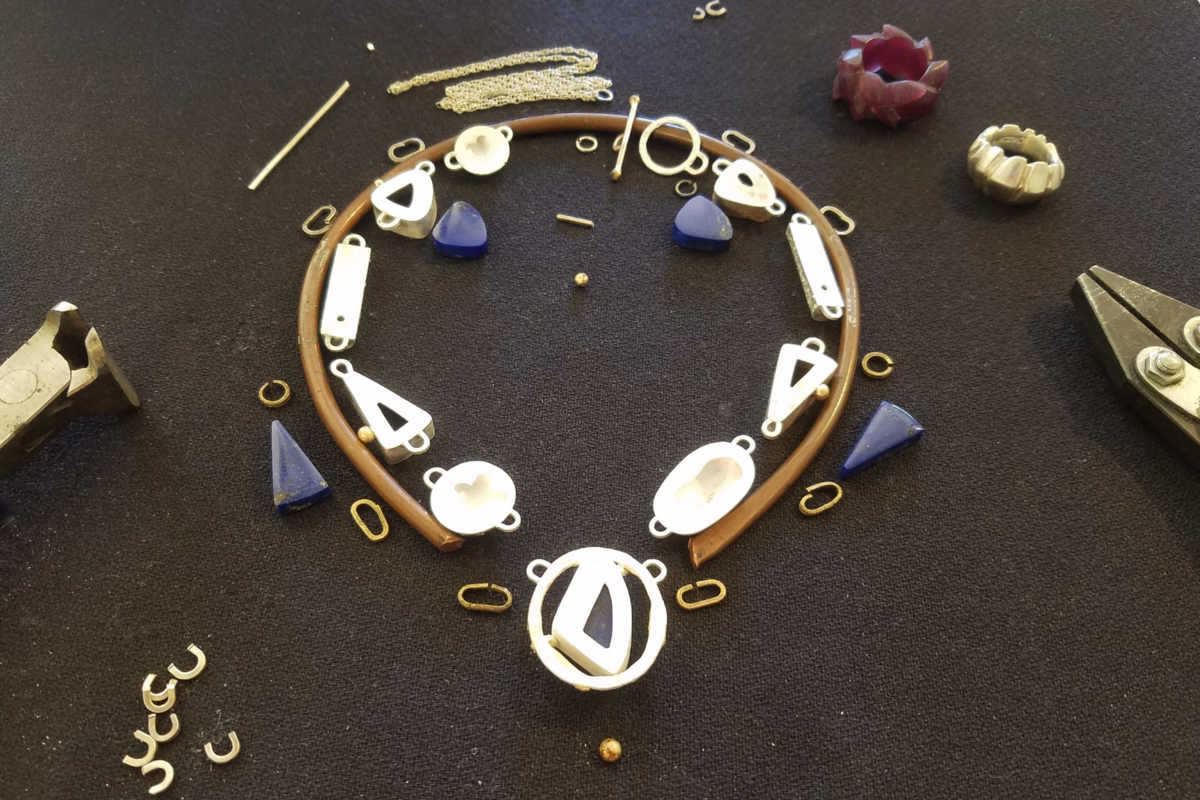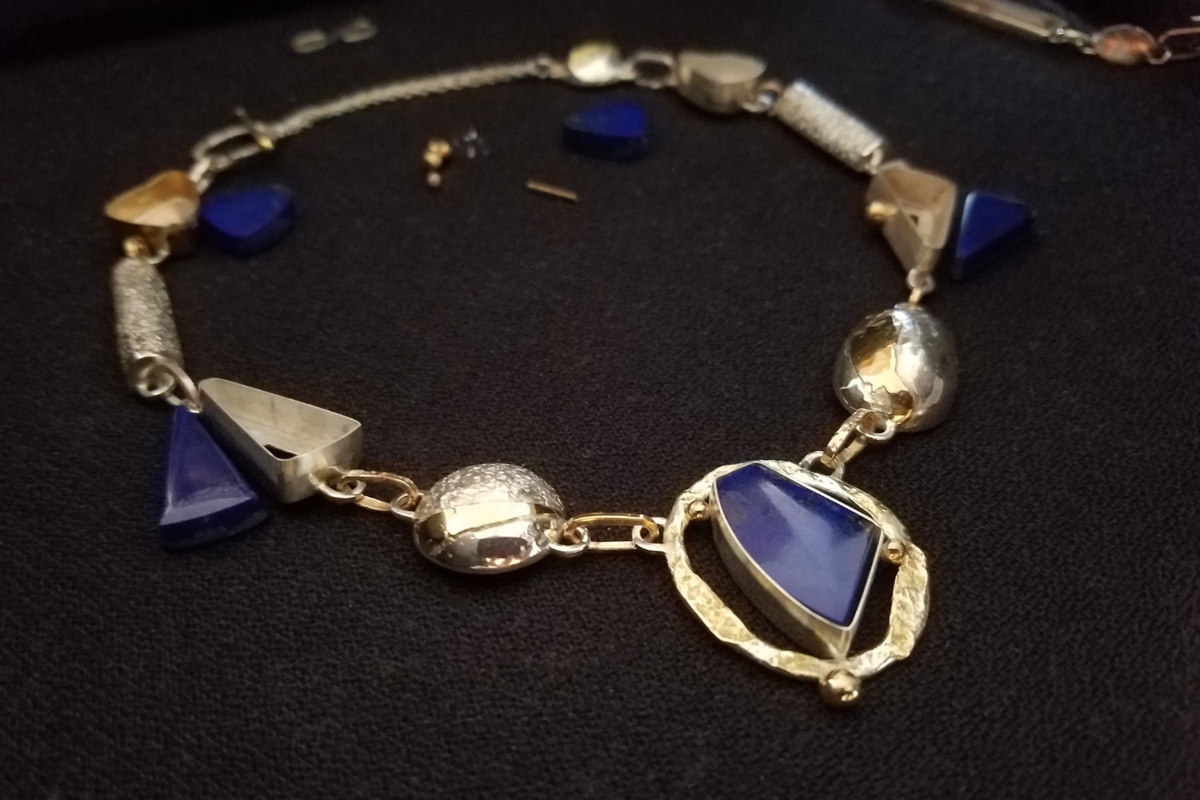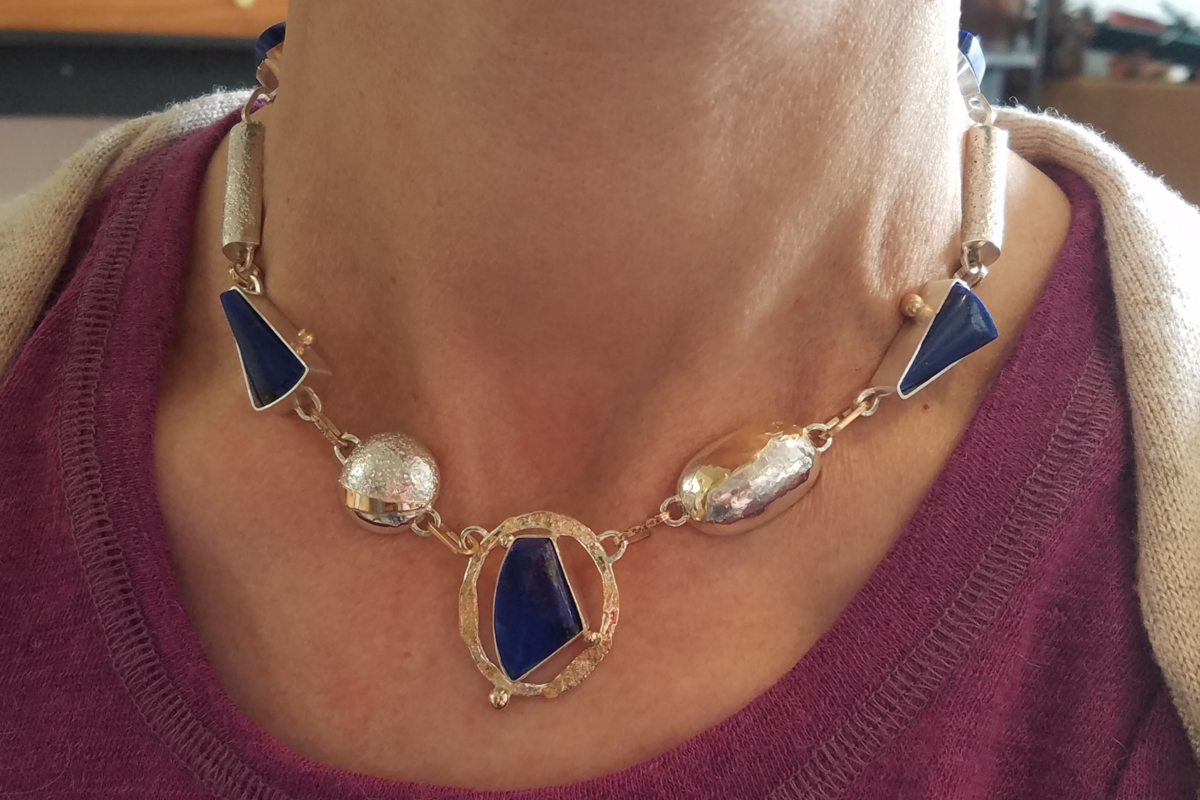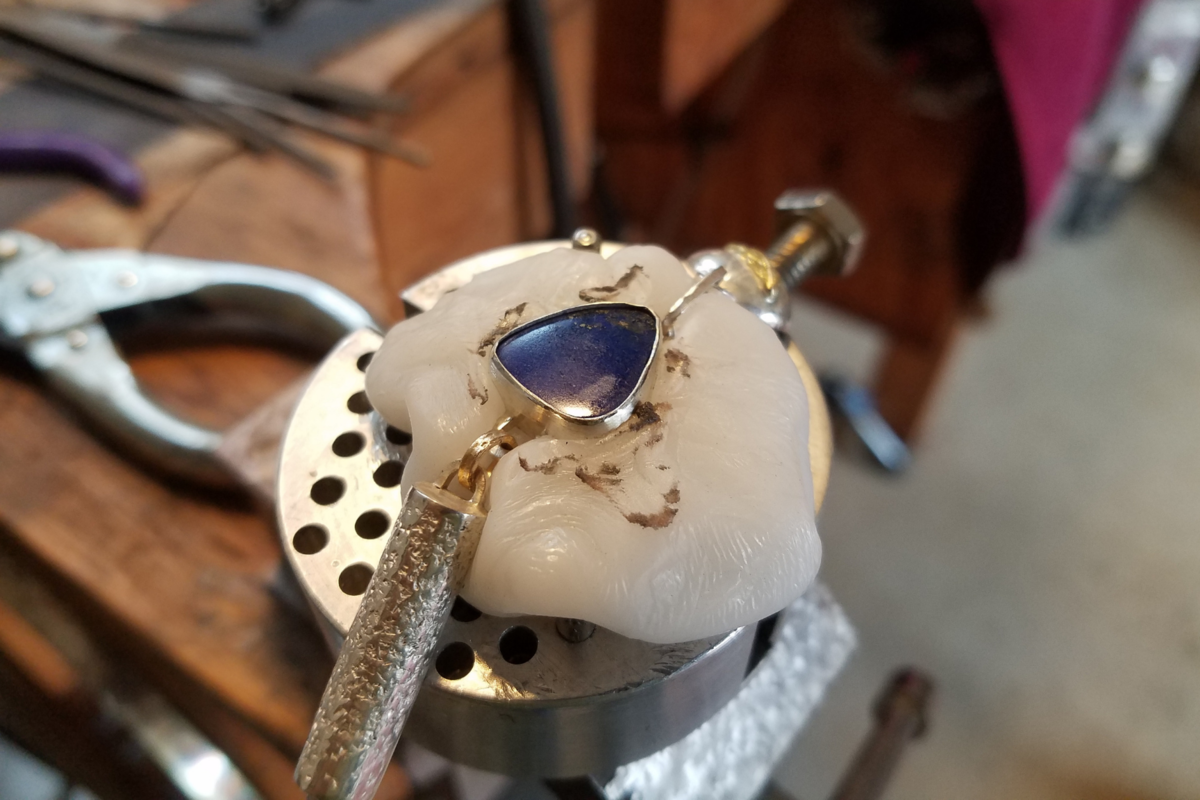 CUSTOM JEWELRY DESIGNS
Celebrate YOU with your very own Personalized Custom Jewelry!

Life has many occasions worth celebrating. From milestones like weddings, anniversaries,
and birthdays to the shining moments that are your very own.

These moments call for Jewelry that is Thoughtful and Artistic, to Celebrate You and your style.
Jewelry that's Distinctively You.
If you've been searching for contemporary heirloom quality jewelry that truly reflects your personality and creative aesthetic, but you haven't been able to find it anywhere, I understand and am here to help you fill your desires by designing jewelry with purposeful elements and thoughtful meaning that truly celebrates who you are.
Creating a new heirloom that You LOVE and want to wear everyday.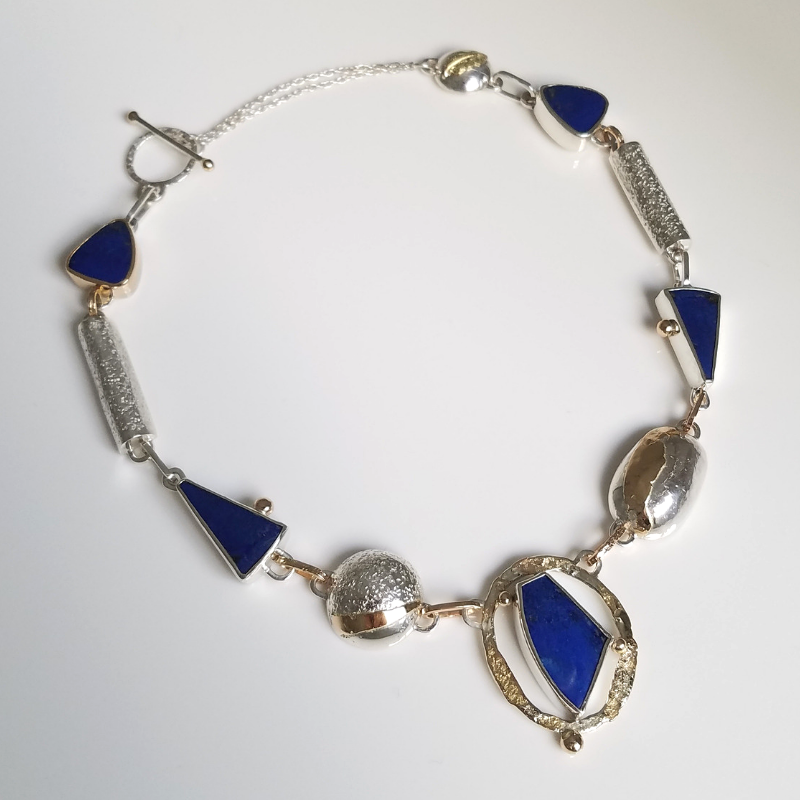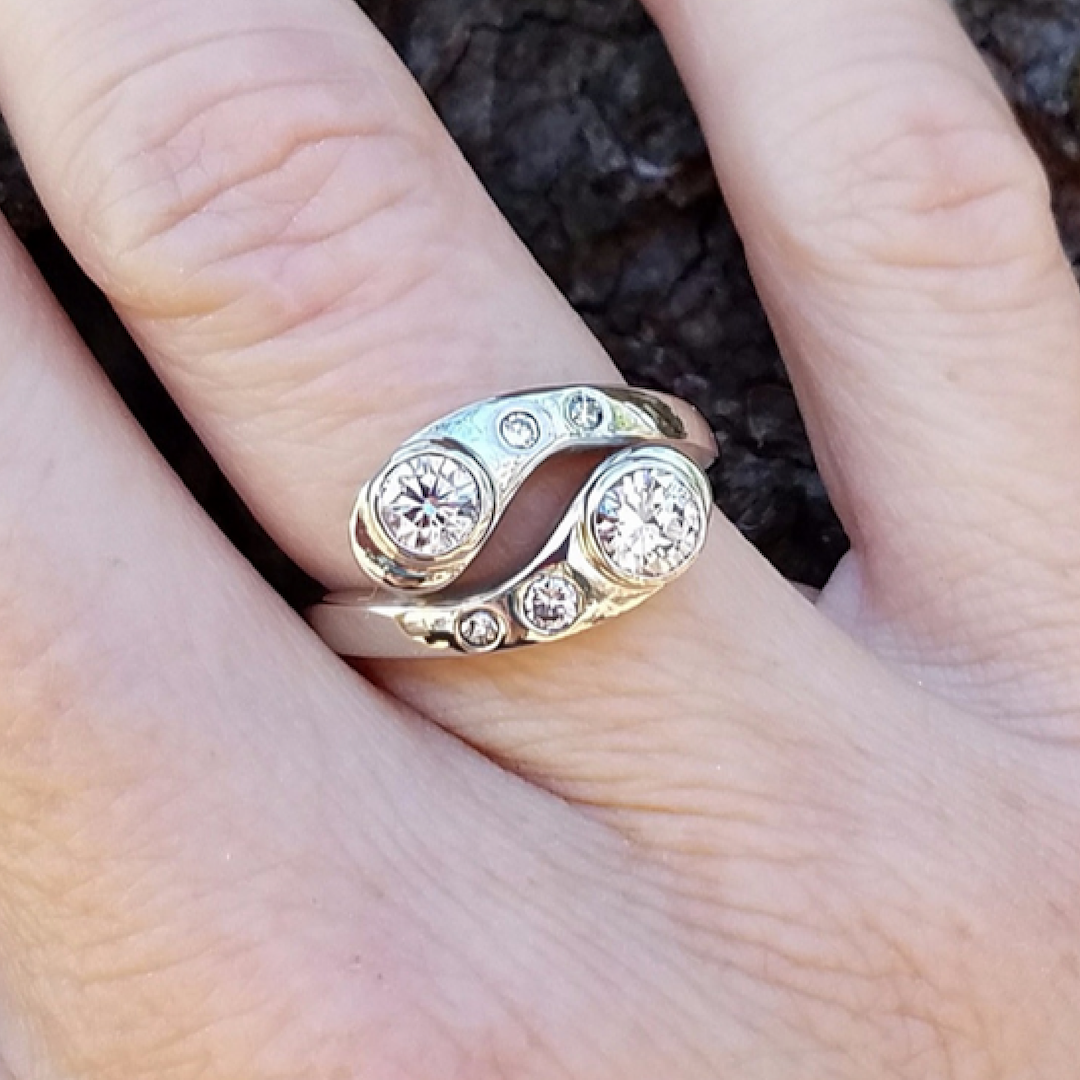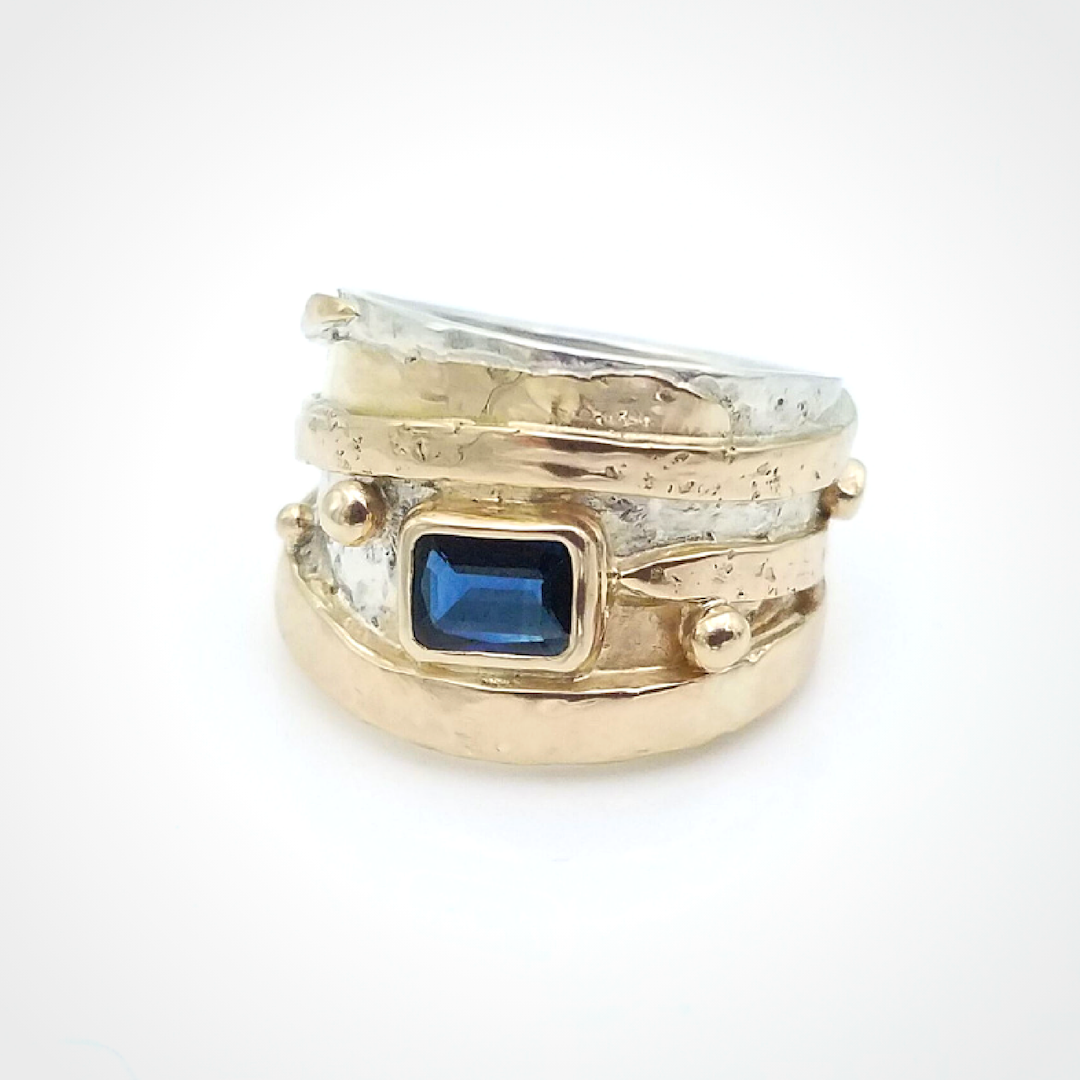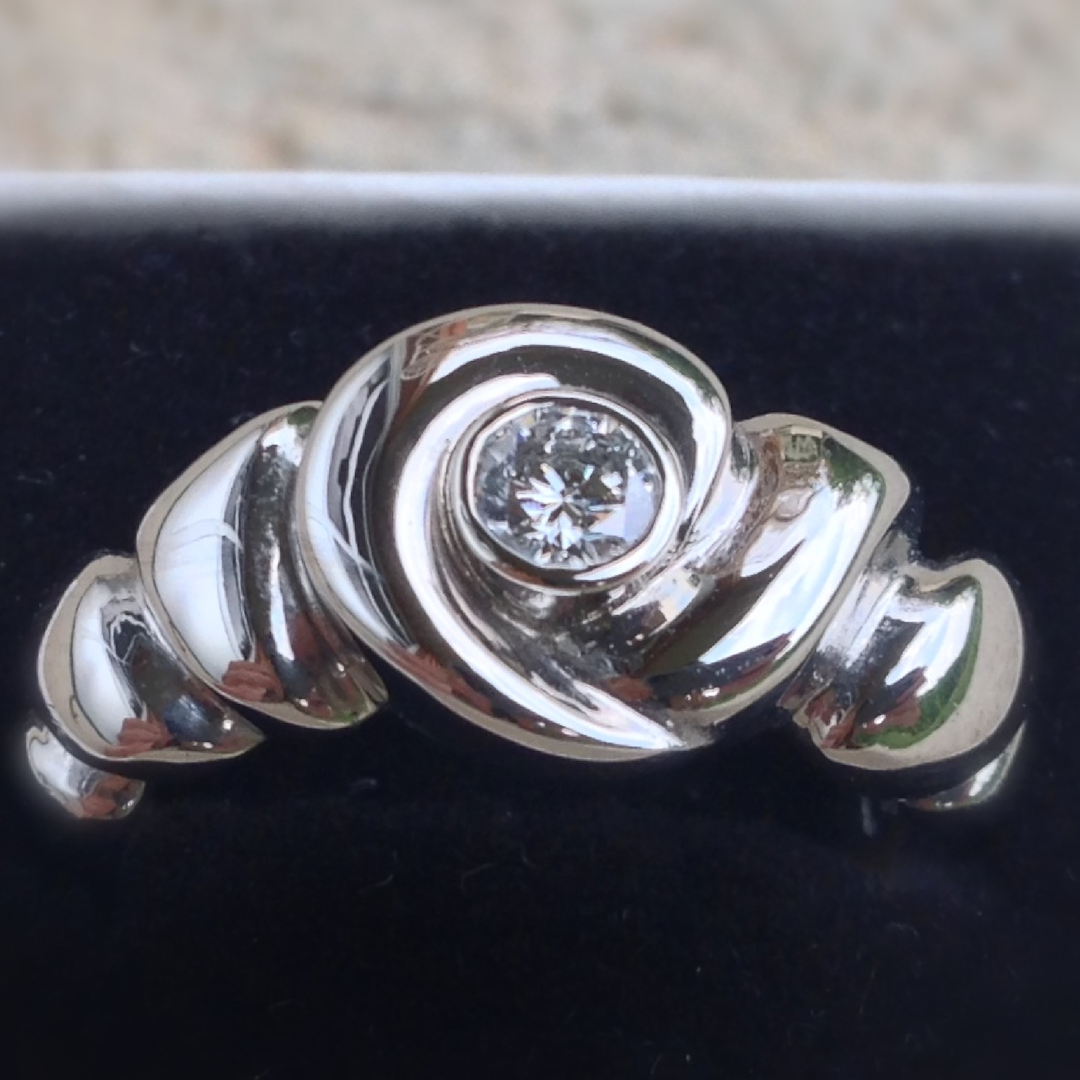 With over 25 years of experience in the jewelry industry with a focus on custom jewelry design, I'll be your guide in the custom jewelry design process. I listen to discover who you are. I then select the ideal, high quality and sustainably sourced materials for your personal project, translating your story and style into meaningful, handcrafted adornment that is entirely unique to you.

Maybe you're looking for a custom designed engagement ring or wedding bands. Or perhaps you need a one-of-a-kind necklace or other piece of jewelry for an anniversary, birthday, or to commemorate a new chapter in life. No matter what the occasion, I believe you are worth celebrating, and I want to help you do that. I pride myself on quality craftsmanship that captures the essence of who you are.

Let me be your personal muse.
If you're ready to start your personal journey of custom jewelry design with me, fill out my custom jewelry inquiry form or let's jump on a call, 540-524-2764 to get started. I look forward to working with you!
Book Your Free Consultation
Sarah's work is both inspired by nature and forged from it... Her designs trapeze walk between sculpture and accessory, sometimes defying gravity with their swirls and motion. -Christina Nifong
Sarah listens deeply, soulfully contemplates and thoughtfully
creates pieces which carry the heartbeat of the person for whom it is
intended. -Anna B
"It feels like a birthday when one gets to receive a beautiful necklace made especially for them by Sarah. It's a work of art! You can't get better than this. I will wear my necklace until I'm dead and
then I will give it to my daughter, becoming a new heirloom." -Heath Lee
CONTEMPORARY ADORNMENT THAT CELEBRATES YOU
Want to get Started on You very own Custom Jewelry?
Contact me directly or fill out the inquiry form to get started.
Custom Commission Iquiry Form

CUSTOM DESIGN PROCESS
For custom jewelry, it all starts with You.
I ask you to fill out my custom commission questionnaire and have our first meeting via phone or in person. These informs me of what is important in your life, your budget and what your style is so that what I make for you truly captures the essence of who you are.
Next, the design phase, I gather the materials. I then thoughtfully sketch out several designs for you keeping in mind all information you've provided.
Once you approve the final design and deposit is paid, I will use a variety of techniques in the creation of your piece (hand building and/or casting), depending on your style and requests.
Most stones can be incorporated into a new design. This depends on the design, the type of stone and the wish of the client. It will be discussed and finalized in the design phase.
Other materials: Can be considered.
I use different textures and polishing techniques to create reflection or lack thereof to express and complete the personality of each piece.
I collaborate and communicate with you throughout each step of the process with photos and/or in person meetings to ensure the proper fit and that you are completely satisfied with the end product! Final payment is due upon pickup/delivery. The timeline for completion is 2-4 months.
Have questions? The most popular questions are answered on my
Studio 12 FAQ's page
or feel free to reach out to ask me as well.
Contact Sarah
Do you have Hidden Treasures in Your Jewelry Box?
Recreate Your Sentimental Jewelry into Something You Love to Wear.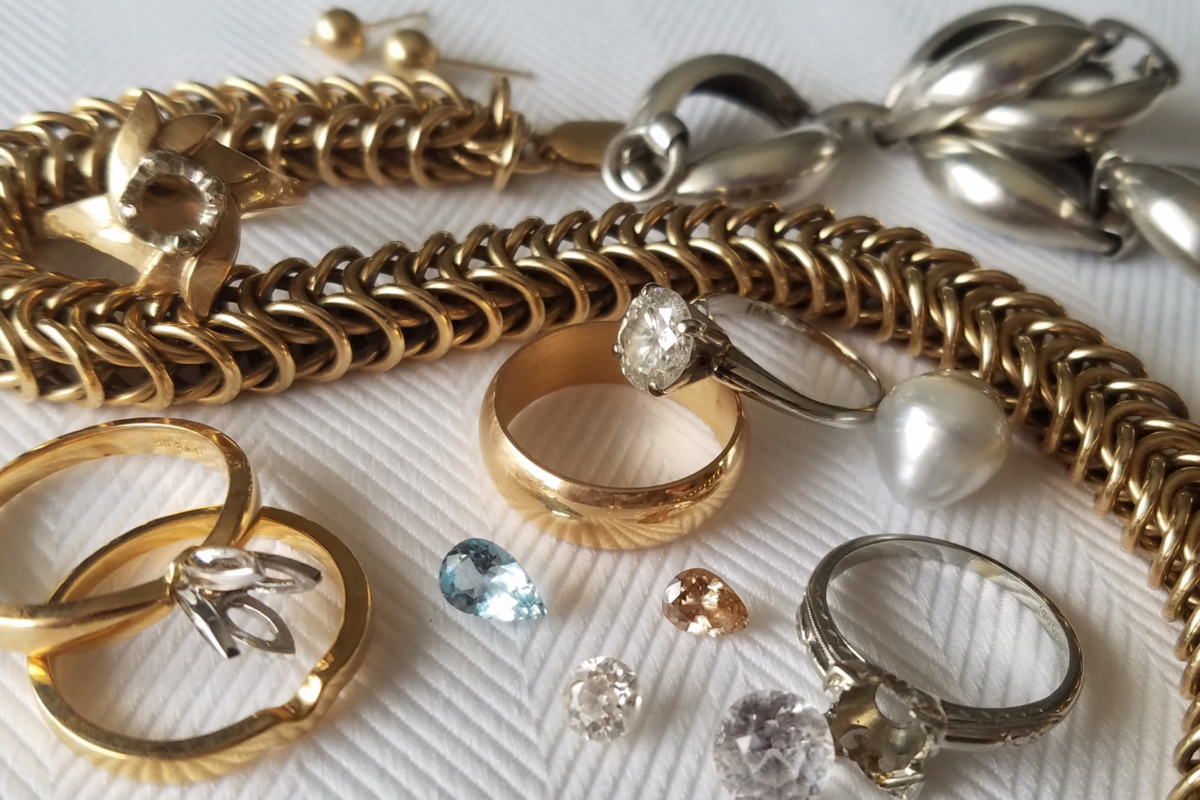 For insider news, exclusives, special invitations and first access to new work.